High Vibe Home
Want to create a high vibe home that energizes
and inspires you, and the work you do?
Let's shift your surroundings, so they keep you
in alignment with your big visions for life and work,
and help you focus, be more productive,
and make more money without harder work!
CLEAR
Remove objects and energies that are blocking your success, so you can move forward with ease. 
ARRANGE
Set up your space so you're in the flow of nourishing energies, so you can feel supported, confident and successful.   
BALANCE
Tap into a harmonious flow of unseen energies so your space feels better, life flows effortlessly, and your potential future shifts. 
ATTRACT
Choose intentional decor that turns your home into a 3-d vision board that helps you attract and manifest at new levels.
Does this resonate:
You love your work and want to change the world with your gifts and talents, but it's hard to be consistent and maintain the pace!
Even though you invest in yourself, a good mindset, habits that support your energy, and business strategy support, you're still not getting as far, as fast as you want.
You end up starting and pausing, because the energy exchange is uneven, the marketing and visibility tasks drain you , or you get overwhelmed and don't know how to implement the eleventy-billion thoughts and ideas that flow through you.
You just want to show up consistently, in alignment, and work from a place of ease and flow, so you can make a difference in the lives of your family and your clients.
But what if there was a whole new layer of energy you could tap into, so you can 
feel more aligned, energized and inspired day to day
get more done in less time
feel more confident and capable in life and work
turn your home into a 3-d vision board that supports your life … and the work you do?!
And, to help you raise your attraction point so you can easily manifest big dreams and higher income.
That energetic layer is surrounding you … and I want to help you tap into it and harness it for your benefit.
Welcome to HIGH VIBE HOME!
Together we're going to Feng Shui your surroundings – shifting your home and the energy around you:
Clearing objects and energies that have been draining you
Arranging your space so the energy is flowing and supporting you
Purposefully choosing and placing decor so it helps you align and manifest
How can we do all that?
Step by step video modules and a workbook
Monthly live calls with a themed focus each month
Monthly live group q&a sessions each month
An interactive community of others who are also shifting their space
Minimum 6 months access to all coursework and mentoring support in the group

 
The best part??
You get high touch advice from me, every step of the way, so you know what to prioritize in your home, for you and your situation.  You get to bypass the guess-work of Feng Shui, and get more powerful results from your changes, faster!  
Join HIGH VIBE HOME early and save
$999 USD

$699 USD + Bonus Workshop
You get ALL of this:
√ Clarity on the big dreams and goals you're calling in for your life and business 
√ An easy process to follow that shifts the energy of your home so it feels better, flows better and creates ease in all areas of your life
√ Support with Feng Shui tools such as orienting the bagua map, and choosing cures that fit for your needs and style
√ Alignment with a new layer of energy that supports you, your home, your family and the work that you do
√ Step-by-step guidance on the right changes to make for your specific goals and challengesHigh touch mentoring from me, a Feng Shui Practitioner who has been guiding others in this process for nearly 20 years
√ Support and mentorship to answer questions, overcome resistance, and find ways to move forward that work with your life and learning style
√ A program and mentoring specifically tailored to provide Feng Shui support for your life and your business priorities too
√  Sign up early and join Kerri for a bonus Clearing & Clarity workshop in December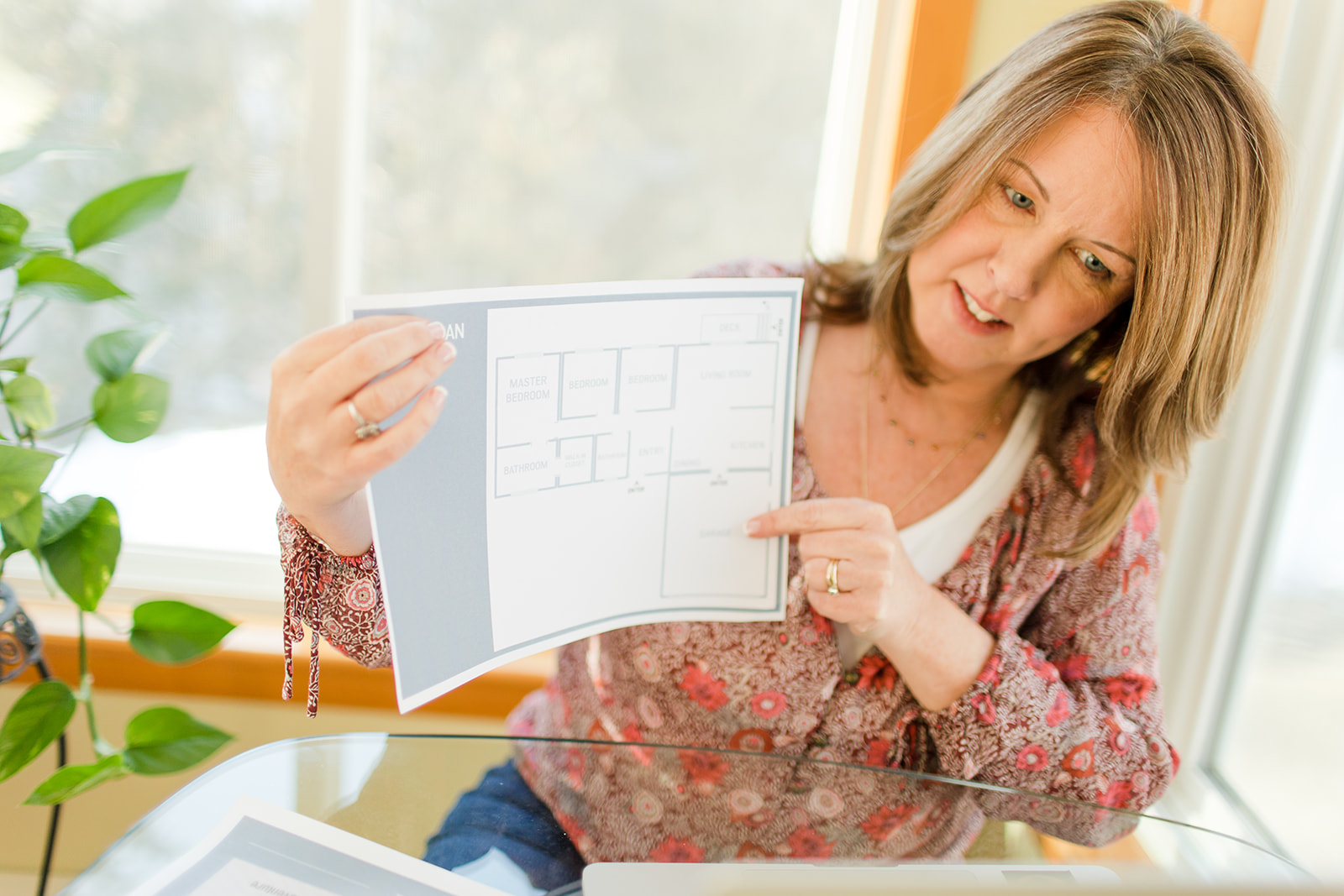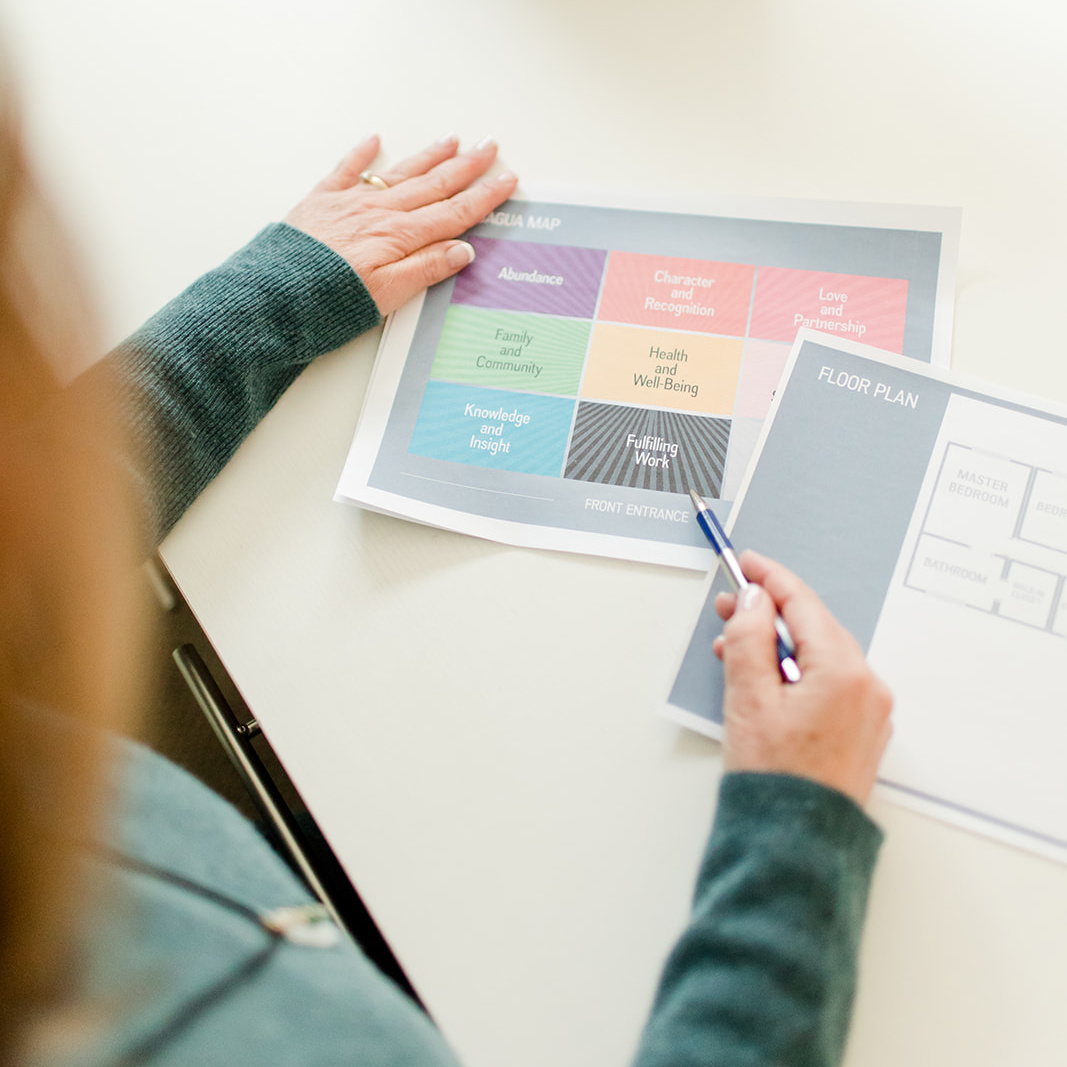 And NONE of this:
Χ  A one size fits all process that doesn't consider your specific goals for life AND business, your specific challenges, and your individual space
Χ  Culturally specific Feng Shui cures that don't fit with your style
Χ  A self-study course with no expert guidance on what to do with out-of-the-box spaces or situations
Χ  Someone to help you move forward when resistance comes up or challenges arise
Χ  A bunch of rules to follow with no explanation of why they are important or possible alternatives
Χ  Guesswork on how to apply Feng Shui tools and information to your specific layout and situation.
I took Kerri's Feng Shui for Prosperity course over the summer and massive shifts have happened for me as a result! Her guidance has been an instrumental part of my upleveled money mindset and ability to manifest my highest ever monthly income in Sept. I highly recommend this program!
Kerri Miller is expert at unraveling the mystery of Feng Shui. With her help, I was able to shift and focus my energyto produce a CD/DVD  for clients to achieve their ideal in their health and fitness goals .One session with Kerritakes you beyond Feng Shui and grounds youto achieve at your best.
Course Details:
Module 1: Orientation
Welcome and overview
Getting most from the program
Course expectations and boundaries
Module 2:  Feng Shui Basics
A bit of background
The Bagua Map
The 5 Elements
Module 3:  Clear Intentions
Review each life areas and get clear about what you're calling in for each
Assess what needs to shift to move forward
Module 4:  Assess Your Space
What's working and not working?
How does it influence you/your work
What difference would you like to see
Module 5:  Map it out
How to draw your floor plan
Orienting the Feng Shui bagua map
Compensating for missing areas
Module 6:  Release and Make Room
Decluttering
Removing heavy energies
Module 7:  Re-Arrange
Notice the flow you're in
Finding the Power Position
Module 8:  Balance and Enhance
Balancing the elements
Intentional decor
Designing a 3-d Vision board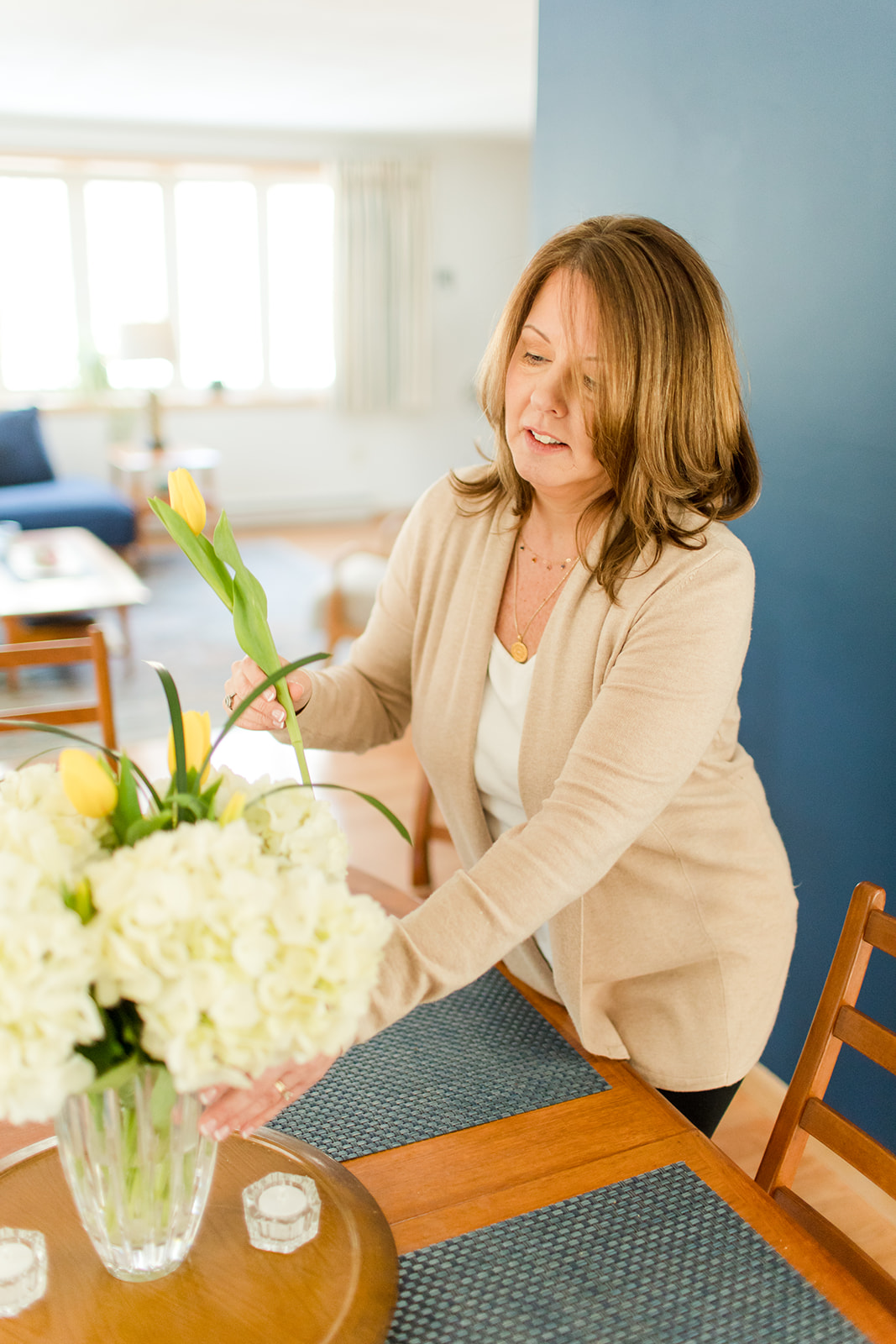 With all that covered, you'll:
know exactly where to start in your home

understand exactly what's' blocking your progress and weighing you down

understand how to apply basic but powerful feng shui tools like the bagua map and 5 elements so that you can harmonize and activate the energy in your space

have support every step of the way, so you can keep moving forward and create positive shift in your space and life

love, appreciate and connect to your surroundings rather than being drained by them

understand how to set up and enhance your surroundings so they activate and call energy to the parts of your life that need it most

turn your space into a 3-d vision board that reminds you of your potential and helps you magnetize bigger and better things into your life and work

align with energies that support health, wealth and ease
 Doesn't this sound amazing!!  I can't wait to help you tap into these powerful energies 
Join HIGH VIBE HOME early and save
$999 USD

$699 USD + Bonus Workshop
So… I got this promotion in March, then I got this promotion last week… and today I am resigning to take an even bigger promotion… at a new company.  Seriously. I believe that clearing my front door and front walk have allowed me to welcome in a lot of abundance!!
Kerri gave me a roadmap of what to add, remove, and reorganize in my space in order to create a better flow and get rid of stuck energy. The changes I incorporated in the beginning were so subtle, they were unnoticeable to the naked eye, but I felt lighter and more energized in the space every day.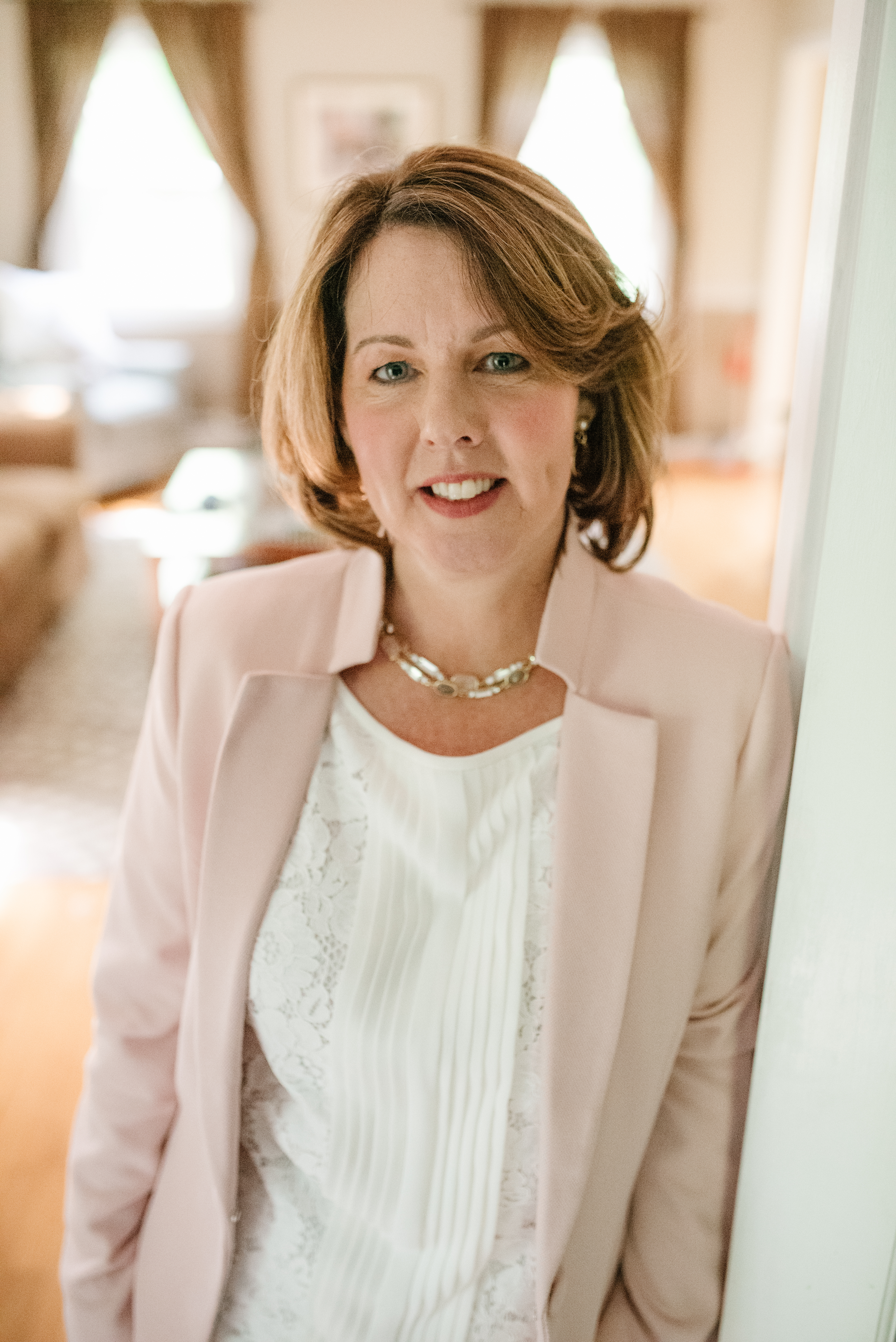 Hi, I'm Kerri.
My surroundings have always been important to me and I've always felt better after switching things up.
Finding Feng Shui and practicing it on my own was a game-changer in my life. 
I deeply believe that the energy in and around us has a profound affect on how much joy, ease and success we have.  I also believe that our homes and work spaces are 3 dimensional vision boards for the life we are calling in. 
I've been working with clients 1:1 for many years now, and I'm excited to create this group course and offer another way for you to implement this powerful practice in your own home with my guidance.  
You'll be amazed at what we can shift in a short time.  
Answers to Frequently Asked Questions:
What is Feng Shui?
Feng Shui is an ancient practice that looks at how unseen energies (chi) flow through a space and impacts the people there. When energy flows in a beneficial way, the space feels good to be in and the occupants thrive. When the energy flows harshly, the space feels unsettling, and occupants can face challenges.  The goal of a Feng Shui consultation is to identify where chi is leaking away or out of balance and remedy it, so the space feels more harmonious and you feel better when you're there.  
What type of Feng Shui do you practice?
I have studied both Form and Compass Schools of Feng Shui at the Western School of Feng Shui.  I typically default to using the Form school practices, which use a Bagua Map based off of the front door instead of a compass.  In general, it's easier to understand and apply for most people.  
How long does the course take to complete/what's the time commitment?
Live rounds of the courses will take place over 8 weeks – we'll work through one module per week together.  You're welcome to move at slower pace, and you can still jump in to the themed calls and q&a sessions, no matter where you are in the course.  
For time commitment, I suggest setting aside 30 minutes to watch the modules, and at least 30 minutes to implement what is covered within your own home.
How long do I have access to the modules, resources, and group community?
As of the first round, you'll have access for a minimum of 6 months guaranteed.  I may extend that if I see people need additional time, but I will not reduce access under 6 months.  
I rent my home, will I still be able to apply practices from the course in my home?
Do I need to declutter my home first, or during, in order for Feng Shui to work?
No!  Not at all.  Decluttering is a step in the process but we will be strategic about what needs to be decluttered.  You can absolutely get the energy flowing positively, even if you haven't decluttered your whole home.  In fact, the energy flow will make the releasing process easier.  
What if I still have questions before I book this package?
No problem!  Use the contact form at the bottom of this page to send me a message and I'll respond promptly.
What if I decide this course isn't a good fit for me?
I offer a 15-day money back guarantee from the start date of the first live round.  If, for any reason, you don't want to continue, simply email Kerri@KerriMillerFengShui.com and request a refund.  
Disclaimers & Guarantees:
Guaranteed refund window:
If for any reason, in the first 15 days from the start of the live round, you don't love the course, you can get a refund. Just email Kerri@KerriMillerFengShui.com within the first 15 days with your request.  
Ongoing Access :
You'll have access to the course modules, resources, group community, and mentoring for a minimum of 6 months.  This access will never be less than 6 months, but may increase, as the course format it adjusted to better fit the needs of students.  
Live Coaching: 
You're not going this alone!  It's not a DIY course.  There will be one regularly scheduled Live Q&A call each month (except December and January), where you can ask your questions and get clear on Feng Shui steps to take in your home.  
Join HIGH VIBE HOME early and save
$999 USD

$699 USD + Bonus Workshop
Thank you for your inspiration and wisdom. Your workshops always inspire me to remember to see things as energy and where it's flowing and where it's stuck. I also love your encouragement to focus on abundance and gratitude.
With viewing your recent Feng Shui webinar, I have rearranged furniture, moved things around on my kitchen counters, and added candles in various areas; and also removed the cat litter box from our prosperity room. I feel better, I feel more energy flowing in the house; and I'm not done yet!