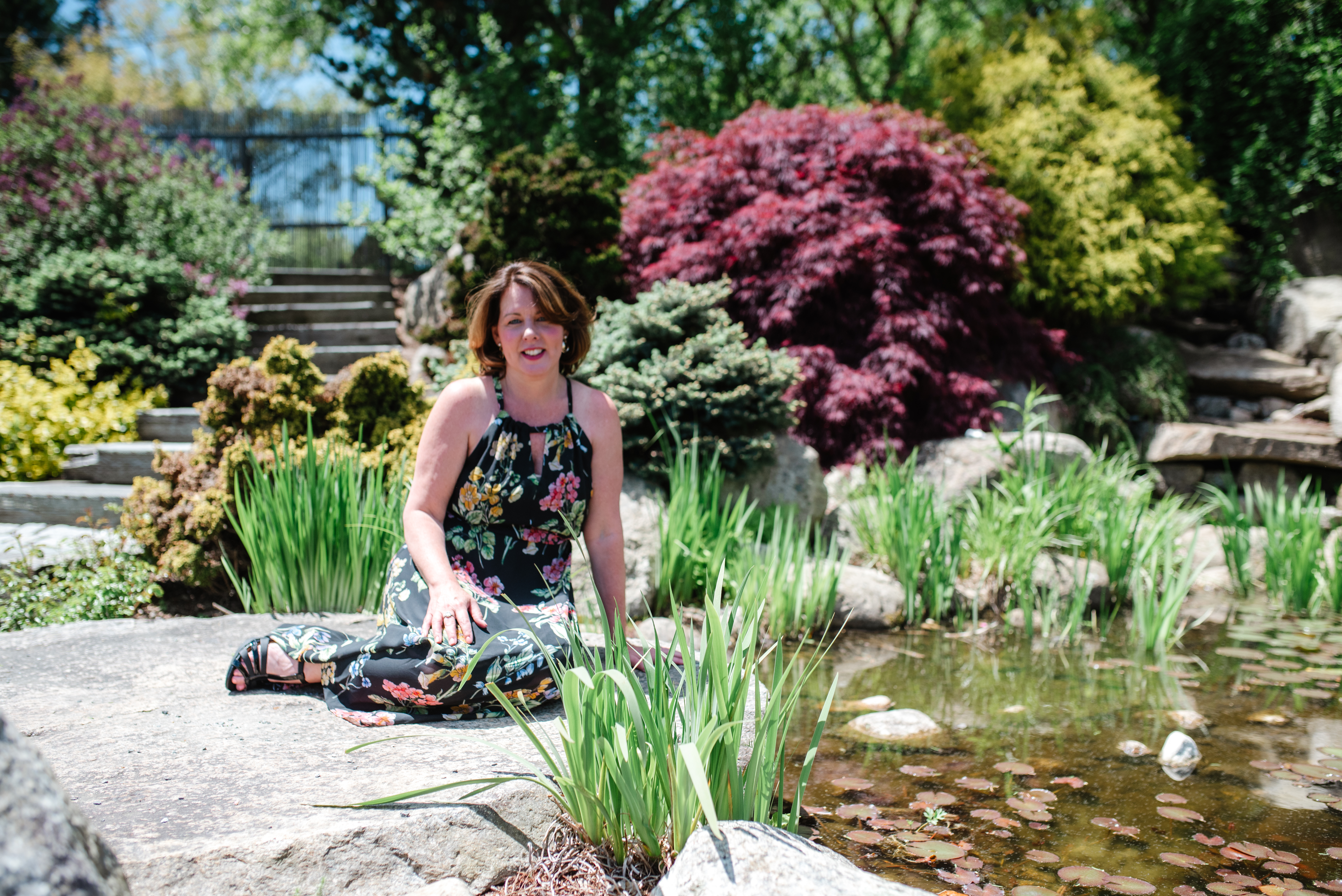 I have followed Kerri and tried many Feng-Shui concepts for years.  Two years ago we knocked down a wall that completely changed the flow of our downstairs.  We bought new furniture.  We moved things.  We moved things back. We got rid of things.  We were STUCK in so many ways.
I finally reached out to Kerri . I figured we had wasted enough money over the years with things that were not working.  It was time to call in an expert! We did a video tour since I am in a different state.  She was the perfect guest- her eyes noticed everything I felt stuck on.  She made many easy, cost-effective suggestions.
Right away I felt such a difference.  My 15 year old son came home said the living room  like we could all hang out and nobody would feel left out!  This was exactly what we needed, but I didn't realize it would be so instant!
My advice for others, reach out!  If you've spent time and money over the years to improve things, only to not love them and end up getting rid of them.  Kerri is an investment, but worth every penny! I would not hesitate to recommend her and her service to anyone.
Through a powerful transformational program I was given the opportunity to meet and work with Kerri Miller. We talked about what I had gone through and what my desires were moving forward. She explained how everything is energy and what parts of my home were connected to specific areas of my life.
You could not have imagined my surprise when I found out that my relationship area in my home was in my garage and that was where all the "old stuff" from my marriage was stored! With Kerri's knowledge, loving support and guidance I was able to let go of the past and not only make room for the future but intentionally move energy to those areas of my life I wanted support in. She walked me through the process, step-by-step, provided practical suggestions, support and encouragement. She allowed me to choose my pace and was there for me through my emotional letting go.
I am so grateful that Kerri showed up when she did. My life has shifted in many ways. My home is a beautiful haven that now supports me instead of draining me. Kerri has helped me create the space for the life I choose.
"I've been following Kerri on Facebook and enjoying her helpful videos and posts.  As an amateur decorator and practitioner of Feng Shui for 20 years, it just made sense to me to consult Kerri about decorating my new business. 
I found Kerri to be professional, knowledgeable and responsive and I thoroughly enjoyed my consultation.  She reviewed the floorplan, walked the space with me and listened to my ideas, concerns and goals.  She validated many of my ideas and gave me suggestions for corrections and enhancements where needed. 
This is a big venture and it is important to me to be in the best possible position from the start.  Having Kerri's input and experience has put me at ease and was well worth the time.  I would definitely recommend her!"
We really enjoyed your 2 hour Feng Shui workshop that you presented to our Association in November. We all found you very motivating, entertaining and thought provoking. Your unique style provided a refreshing perspective on effective Feng Shui techniques that can be used in our child care setting as well as the ideas we talked about for our homes.
You gave us very helpful hints and how to get started without being overwhelming. You were our tour guide to Feng Shui and kept the attention of our members who had already worked a long day. They were interactive and were asking a variety of questions that you were able to answer very professionally. Thank you so much for opening our world to Feng Shui.
Both personally and professionally, I was feeling stuck in a rut. After heavy procrastination, I invited Kerri into my home to look at my space with fresh eyes and see where it would take me…From a simple recommendation to change the direction of my desk in my home office to a more commanding position, to the more substantial recommendation to change my pre-determined DIY priorities,
I have experienced great shifts in my wellbeing. My biggest takeaway is that Kerri was able to see through the barriers that I'd put in my way to prevent progress, and she gave me permission to deviate from my original plan.
 After years of yearning for a feng shui consultation, I broke down and let myself book Kerri for a walk-through of my home. I had feared there would be a lot of "oh dear, move that sofa right now," and "this room is totally the wrong color" type comments, but OH NO. It was a relaxed, affirming, entirely delightful tour of the areas I live in, with a lot of questions about what I love and why. Kerri gets little flashes of intuition that are: Just. Perfect.   She will follow up in detail with her thoughts about how to make some subtle (easy!) shifts that will, I know, feed my soul and open up my "space" for changes I need that I may not even have imagined yet.
Thank you Kerri.   And, if you too have been yearning, break down and give yourself the gift of a consultation. It's the real thing.
The house is listed in time for the spring market.  ALSO!!!  My house is scheduled to be the COVER HOUSE on the Housing Extra insert in the Saturday papers the first weekend of June.  They came to the house yesterday to take notes about the house and write the cover story!!  What a success story for feng shui!!!! 
I have taken multiple classes with Kerri; some online and some in-person.  If you are looking for more ease and flow, want to feel lighter and brighter, want to attract love or money, or simply want to curate your possessions, I highly recommend Kerri. Her whole vibe is easy breezy and you will feel more at peace just by being in her presence. This is her field of genius and she is a joy to work with! 
I took Kerri's Feng Shui for Prosperity course over the summer and massive shifts have happened for me as a result! Her guidance has been an instrumental part of my upleveled money mindset and ability to manifest my highest ever monthly income in Sept.  I highly recommend this program!